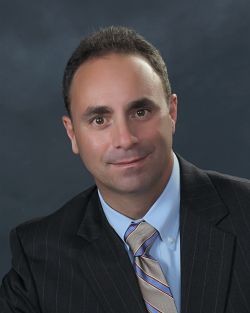 ---
Business of the heart, not of the chart
---
Investment Advisor Representative
My mission and definite purpose is to assist businesses, families, and individuals in finding solutions to their specific needs and put them on the road to building a foundation of security and peace of mind.
Frydman Asset Management is a client focused financial services leader providing wealth protection strategies, asset management, and financial analysis to individuals and businesses through a strong family of brands.
As an independent firm, we have access to a wide variety of investment and insurance companies. This helps us offer options to our clients that can guide them to the product that is best for their individualized situation.
Please take a look at some of the resources available on the website in order to help get you started.
Many large employers offer telemedicine programs in their benefit packages. Do you know the potential advantages of telemedicine?

Decisions made when claiming Social Security retirement benefits can make a big difference in spousal and other dependents' survivor benefits.

When deciding whether to gift assets now or transfer them to heirs at death, you need to understand step-up in basis and tax consequences.

Find out why it's important to draw a line between business and personal finances, especially for credit, tax, and personal asset purposes.
How much life insurance would you need to produce a sufficient income stream for your family?

A balance sheet summarizes your assets and liabilities and reveals your net worth.

Use this calculator to estimate how much income and savings you may need in retirement.