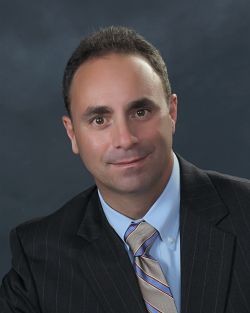 ---
Business of the heart, not of the chart
---
Investment Advisor Representative
My mission and definite purpose is to assist businesses, families, and individuals in finding solutions to their specific needs and put them on the road to building a foundation of security and peace of mind.
Frydman Asset Management is a client focused financial services leader providing wealth protection strategies, asset management, and financial analysis to individuals and businesses through a strong family of brands.
As an independent firm, we have access to a wide variety of investment and insurance companies. This helps us offer options to our clients that can guide them to the product that is best for their individualized situation.
Please take a look at some of the resources available on the website in order to help get you started.
If you are self-employed, do you know how to calculate quarterly estimated tax payments in order to avoid underpayment penalties?

An examination of how China's coronavirus-driven slowdown has affected global business activity and a look at its potential economic impact.

A look at the financial, emotional, and physical costs of family caregiving with some helpful suggestions for caregivers.

This article looks at the potential shape of the COVID-19 economic recovery with some historical context and key factors that may affect the direction of the economy.
How much life insurance would you need to produce a sufficient income stream for your family?

A balance sheet summarizes your assets and liabilities and reveals your net worth.

Use this calculator to estimate how much income and savings you may need in retirement.